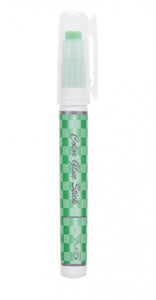 Easy to see where glue applied and not applied, and it avoids unapplied part left and too much application.
Color fades as it dries, so it is good for scrapbooking, sealing envelope, etc.
Slim stick avoids running off the edge even small area. Acid-Free. Ideal for scrapbooking, pasting documents, etc.