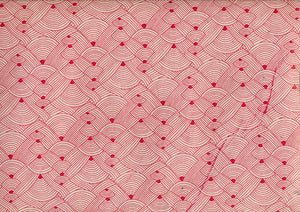 Handmade paper has a long tradition in Nepal. It is used for documents, prayer-books, letters and as wrapping paper.
Of course this paper can also be used in bookbinding, scrapbooking or origami.

This paper is very structured, but light can often shine-through beautifully. size, color and weight may vary.

The paper is handmade from lokta plants and screen-printed by hand.