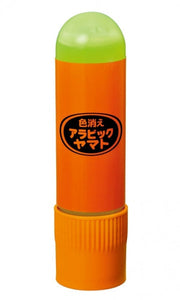 "Arabic Yamato", King of Liquid Glue, features smooth application, quick-drying and strong adhesiveness.
Easy to see where glue applied and not applied, and it avoids unapplied part left and too much application.
Color fades as it dries, so it is good for scrapbooking, sealing envelope, etc.
Soft and smooth application with specially arranged sponge cap.